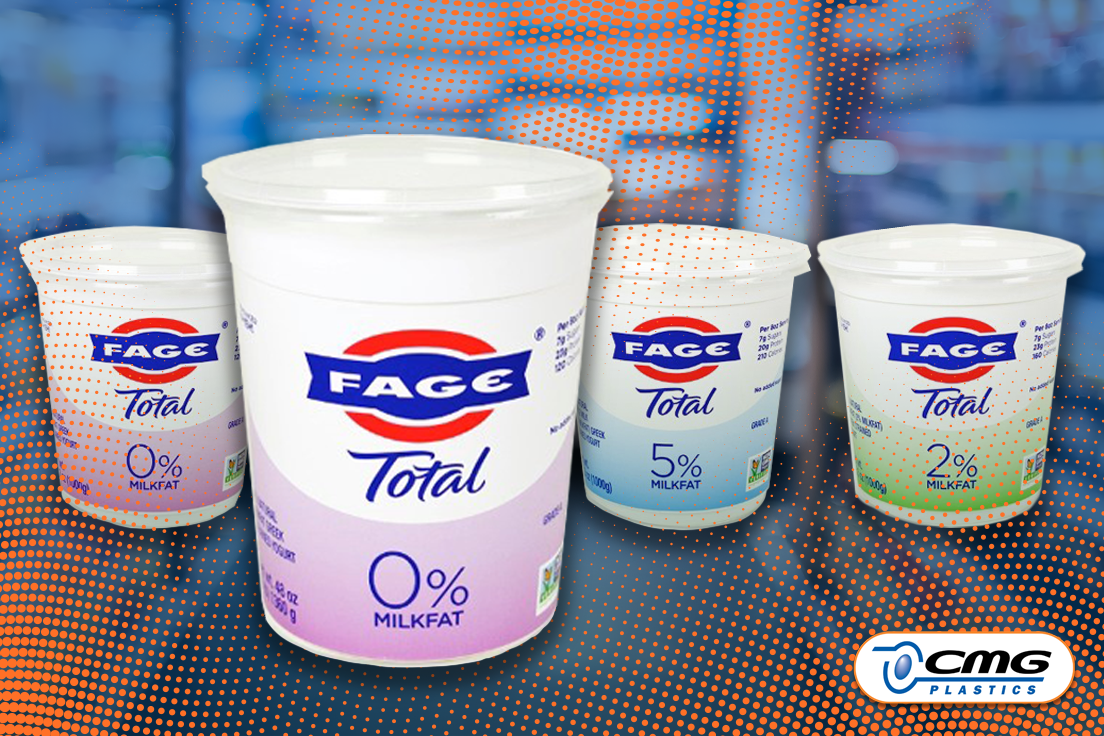 With COVID-19 still in place, consumers are purchasing larger packages of grocery and household items such as paper towels and cases of beverages.
Buying in bulk means fewer trips to the store, fewer surfaces to touch, and less interaction with others. The spike in demand for oversized or larger sized packaging can be seen across all consumer-packaged good categories.
For instance, CMG has seen a surge in orders for large-sized yogurt containers. One of the upsides this trend is that the container will be in the fridge longer helping to build brand loyalty versus a single-use container. Furthermore, a larger container has more surface area for expanded graphics, product information, cross-promotion, or even the integration of engagement technology via QR codes.
For the time being, bigger is the new better and CMG is well equipped to accommodate a range of larger diameter or oversized packaging formats.