Welcome to CMG Plastics
CMG is a manufacturer of custom rigid plastic packaging products such as bottles, containers, closures, cups and more. We deliver design to manufacture solutions to a wide range of industries including Food & Beverage, Healthcare, Consumer Products and more.
We are experts in today's leading packaging technologies such as thin-walled packaging and in-mold labeling and we offer products in a variety of recyclable materials such as PE, PP and PET. Additionally, we offer a variety of product decorating options including offset printing, pressure sensitive labeling and more.
CMG is committed to sustainability and supporting the circular economy both in our eco-friendly manufacturing facilities in the US and Canada and through the packaging solutions we provide that help keep products secure while minimizing material usage.
Learn more about our custom plastic packaging solutions and what you can expect when working with a packaging supplier like CMG.
What it takes to Execute a Quick and Efficient Mold Transfer Recently, a customer asked if we could help them with an urgent need to manufacture several of their flip-top closures. Their current vendor was having trouble keeping up with the demand and our customer...
read more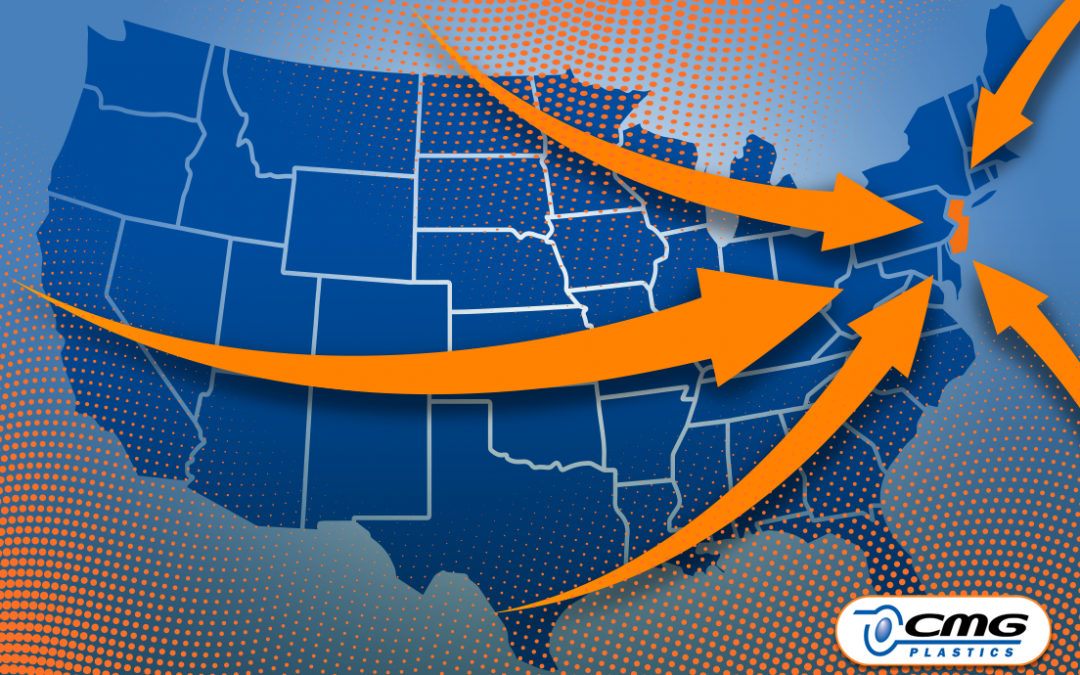 Over the past weeks, we have had several serious conversations with current, past, and prospective customers about supply chain issues in the COVID-19 era, and a common theme is starting to emerge. Nearly all the customers we spoke with say they are looking at making...
read more
Contact Us Now:

908.218.7997
908.218.9521


email