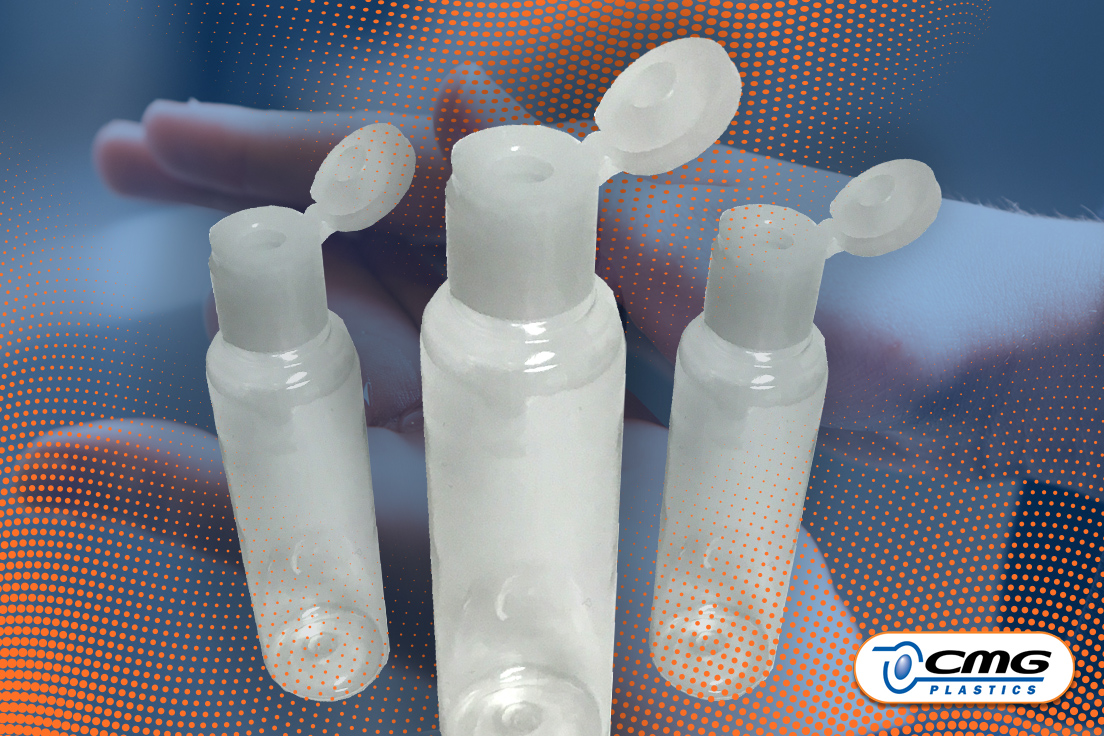 Recently, through a partnership with a key customer, CMG helped revitalize a previously retired package that proved to be an ideal solution in the wake of the COVID-19 pandemic.
Old Is New Again
That package is the type traditionally found in hotels: a small plastic bottle with a flip-top lid that holds one-to-two ounces of shampoo, lotion or other personal care items. In recent years, some hotel chains have been moving away from small travel-size bottles, opting instead for larger, multi-use packaging of shampoo and body wash with convenient dispensers. With the COVID-19 pandemic, there is currently high demand for more single-use packaging, especially for hand sanitizer and other antibacterial products that may help avoid the spread of the virus.
Quick Response to Support COVID-19
The injection molded flip-top and the injection stretch blow molded bottle met the requirements perfectly as a turnkey package solution. For CMG, a company with decades of experience producing packaging and components for consumer brands, this is not the first time that a solution for one market segment proved ideal for another. Having exposure to a diversity of market sectors gives CMG a unique vantage point, and the ability to readily recognize when a packaging solution that worked for one product category, may also readily meet the needs of another. And in these instances, when existing assets are in place, response time is rapid. In the case of the hand sanitizer bottles, CMG was able to begin production in one week, to meet the demands of consumers in need right now.
Find out more about CMG's complete line of packaging capabilities and services. Feel free to contact us here!