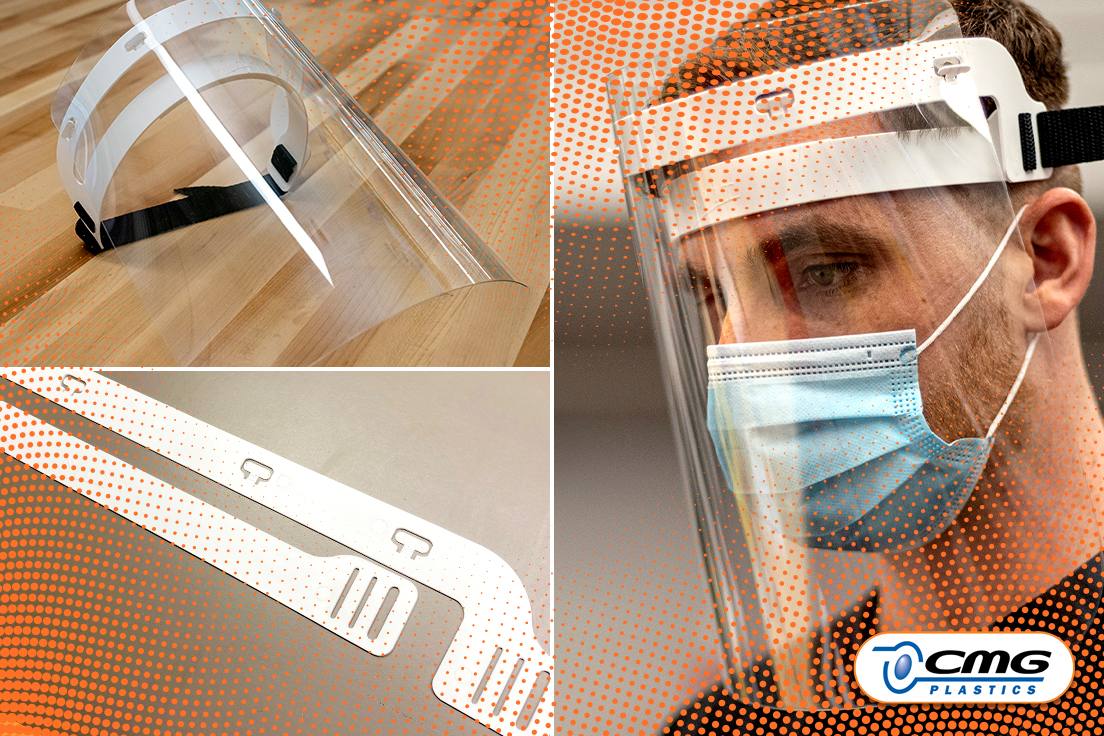 The ingenuity of young, creative minds is something we encourage and celebrate at CMG. We believe it's the best way to develop leading-edge solutions that apply proven problem-solving techniques in novel, progressive ways. Such was the situation with a group of engineering students from NJIT (New Jersey Institute of Technology) who wanted to do their part in supporting the healthcare and other affiliated professionals who are on the frontlines of battling the coronavirus pandemic.

It's been said that innovation is what turns an idea into reality, and in this instance, it couldn't have been any more accurate. When the NJIT students and their professors contacted us, we were moved to see their concern and how their design for protective face shields represented a deep respect for those who are risking their own safety to save the lives of others. It mirrored the same high regard we hold for these medical and healthcare responders, and the heroic efforts and sacrifices they are making.
Time Is of the Essence
In combatting the tidal wave of disease that is COVID-19, we recognized the imminent need for protective face shields and collaborated with the NJIT team on an accelerated production schedule. Here at CMG, we're known for being responsive, and in this instance, we challenged our engineers to exceed even their past best efforts. They didn't disappoint. In less than two weeks from our initial contact with NJIT, they had developed a mold to produce the injection-molded component that affixes to the clear face shield and holds it firmly on a person's head.
Creating Supply Chain Synergy
As the resourceful, problem-solvers we pride ourselves on being, we also reached out and sourced a supplier that could produce the sheeting for the final manufacturing and production of the shield itself. As the final part of our contributions in this effort, CMG produced and supplied NJIT with enough components needed to produce more than 30,000 units.
This was another example of CMG's dedication to serve as well as our ability to rapidly respond to a need, whatever it may be and whatever the circumstances, and smartly leverage supply chain connections to deliver a turnkey solution to the benefit of all.
To learn more about our capabilities and responsiveness, feel free to contact us here!