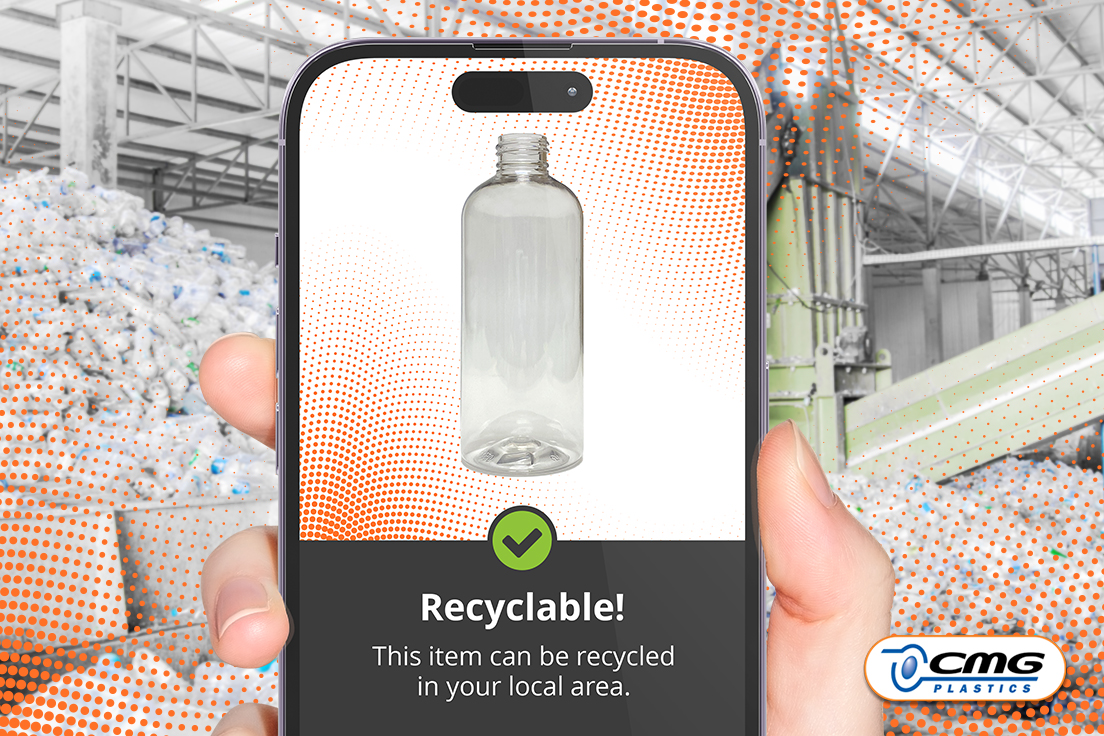 A few years ago, we published a series of articles about Digimarc Barcodes, their capabilities, and their value. A Digimarc Barcode is invisible packaging artwork placed throughout an in-mold label.
This label technology transforms your average container into intelligent packaging. Instead of searching for a small code on the package, consumers can scan different areas of the package to see everything from product information and special offers to how-to videos and ideas for using the product.
Packaging converters, distributors, retailers, and brand owners can use Digimarc Barcodes to track and authenticate products, prevent counterfeiting, engage consumers, collect consumer data, and speed up the checkout process.
Introducing Digimarc Recycle
Digimarc Recycle is a sustainability solution that makes it possible for brand owners to digitize products and packaging with technology that has been proven to achieve 99 percent detection. As a result, brand owners can create a cloud-based record of plastic recycling information and insights.
Digimarc detection software embedded in sorting machinery will be able to detect digital watermarks in each product, which will enable more intelligent, accurate sorting at recycling facilities. Brands will also be able to provide product-specific, location-based disposal instructions directly to consumers to ensure that more packages make it to recycling bins.
Although coded plastic packaging is just getting kicking off for recycling in Europe, Digimarc Recycle is not currently available in the U.S. CMG Plastics is hopeful that these solutions will be offered domestically in the near future to support our efforts to make recycling easier and create a more circular economy.
To learn more about what's possible with Digimarc Barcodes and in-mold labeling, contact us to schedule a consultation.