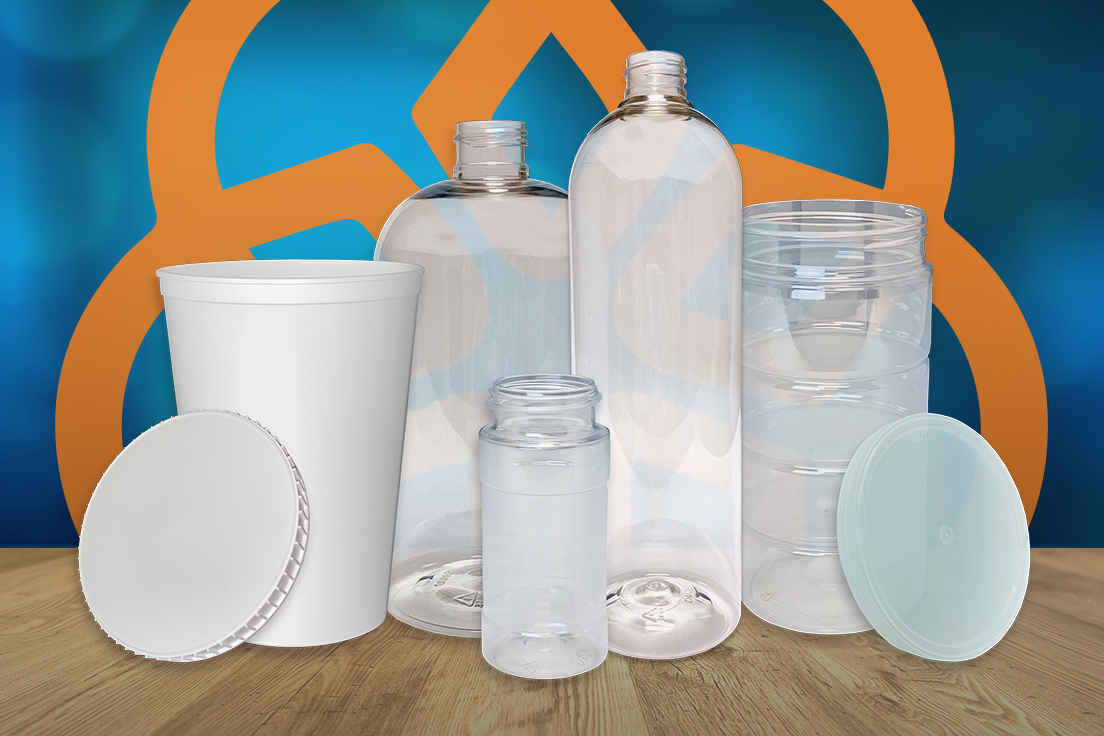 Whether it's foods, snacks, spices and seasonings, personal care, or other CPG categories, consumers are consuming at record rates. This trend is forecasted to continue with no end in sight. In North America alone, the US breadcrumb market is forecasted to increase at a 4.8% annual rate over the next ten years, while sales of oatmeal, driven by the trend to healthier lifestyles, is projected to grow an average of 4.6% per year with a market value of $3.53B by the end of 2027.
To address the increasing demands of brand owners across the spectrum of consumer food and beverage categories throughout North America, CMG Plastics is continuing to expand our catalog of stock lids, cups, bottles, and jars.
Our new linear low-density polyethylene (LLDPE) round lids for composite and paperboard containers are perfect for breadcrumbs, drink mixes, snacks, and others:
Our lineup of stock PET bottles and jars are ideal for food, spices, personal care, and more:
Our dairy cups and lids meet the needs of a wide range of products and are perfectly suited for ricotta cheese:
If you would like to discuss how our stock lids, containers, and bottles can help you establish a more dominant position in the marketplace, contact us to schedule a consultation.