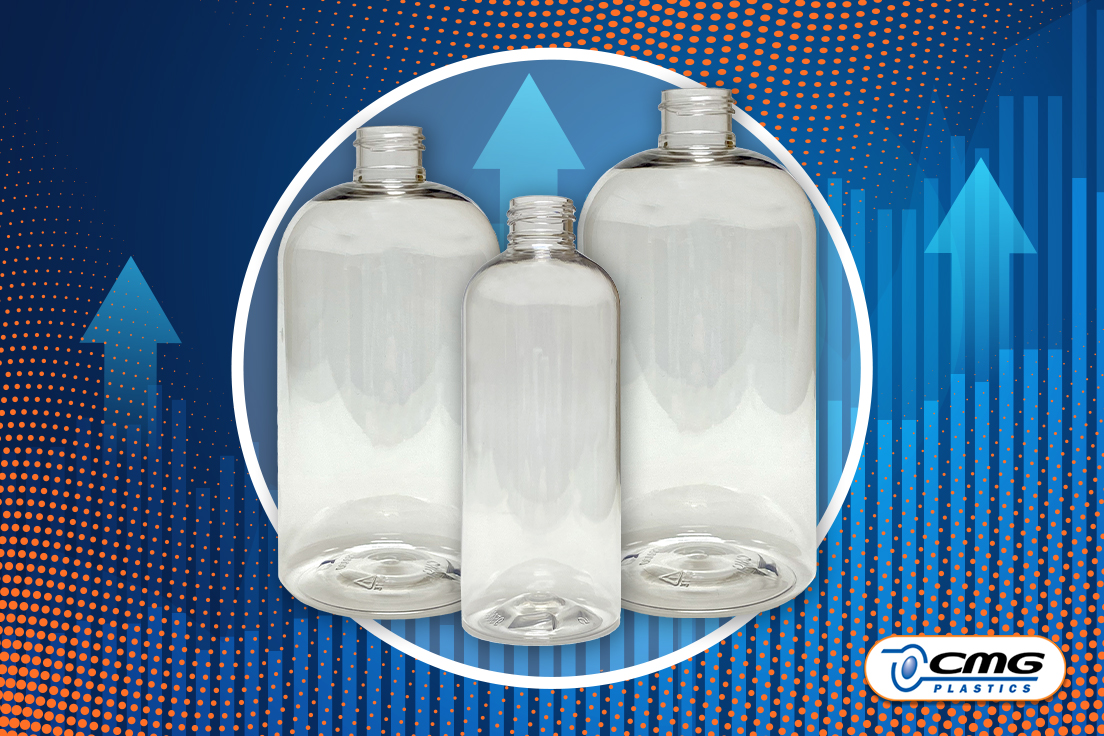 According to a recent market report from IMARC Group, the global polyethylene terephthalate (PET) bottle market is expected to grow from $41.8 billion in 2022 to $54.3 billion in 2028. Demand for packaged beverages like bottled water, soft drinks, and juices is expected to drive this growth.
Why More Brands Are Turning to PET Plastic Bottles
Despite many myths and misconceptions, PET plastic bottles are a reliable, sustainable packaging choice for both brands and their customers.
Appealing attributes of PET plastic bottles contributing to this shift include:
Eco-friendliness. PET plastic bottles are 100 percent recyclable. According to a report from McKinsey & Company, they also generate significantly less waste and one-half the greenhouse gas (GHG) emissions of an aluminum can and one-third the GHG emissions of a glass bottle.
Durability. PET plastic bottles will not shatter when dropped. In fact, they are difficult to break in transit and storage so the beverage inside retains its quality and freshness.
Design options. PET plastic bottles can be molded and shaped in different ways to support beverage brands and stand out on the shelf.
Transparency. Clear PET plastic bottles allow consumers to see what's inside, giving them more confidence in the product and brand.
Manufacturing technology. Advancements in both equipment and process are improving the speed, quality, and cost-efficiency of PET plastic bottle manufacturing.
The most important takeaway from this market report is this. Consumers have never been more environmentally conscious. Brands have never been under more pressure to strengthen their sustainability initiatives, differentiate their products from competitors, and meet consumer expectations.
As these forces converge, brands are responding by turning to PET plastic bottles to meet market demands and achieve their business goals.
If you would like to discuss how PET plastic bottles can help you secure a stronger position in the marketplace, contact us to schedule a consultation.