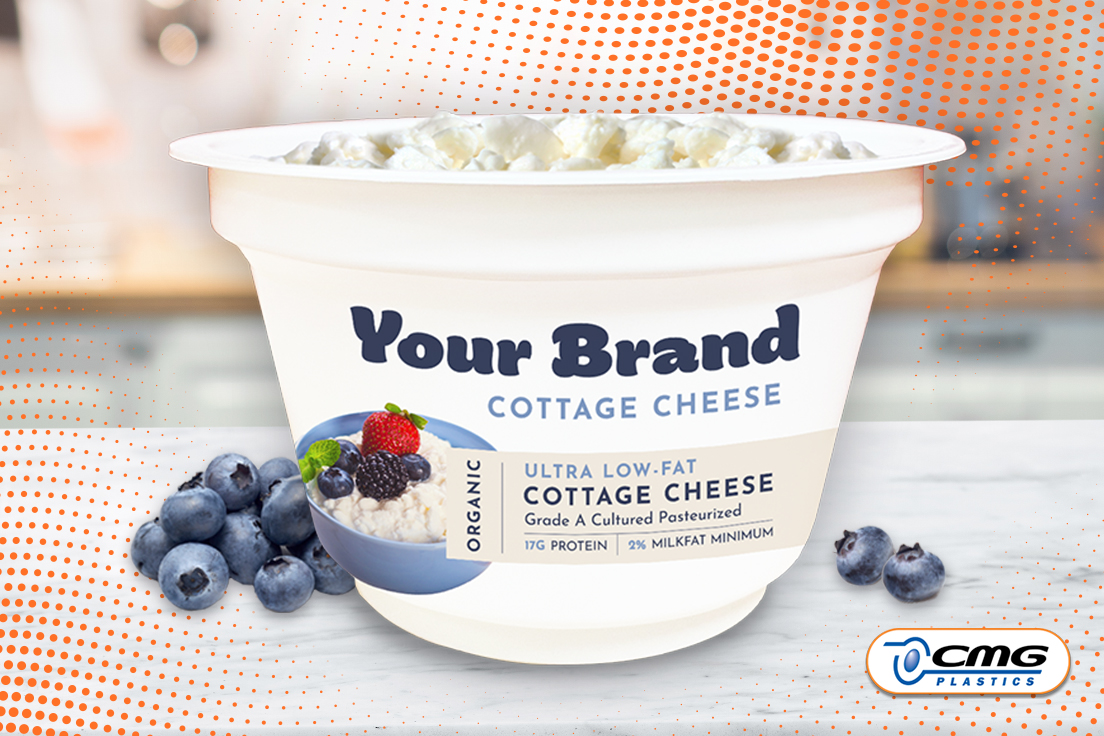 Often under-appreciated as a snack and overlooked as an ingredient for health-conscious recipes, cottage cheese is making a comeback with consumers, and for lots of good reasons.
First there are the many health benefits. Nutritionally, cottage cheese rival's yogurt. It is a low-calorie food that is high in protein. Cottage cheese checks all the boxes when it comes to nutrition, affordability, and other good things. What's more, it is incredibly versatile. Now, long-time producers and newer companies are working hard to change its image as a bland, boring "diet food."
So how can this protein-packed product with an unglamourous perception keep the trend going?
With "eye-candy."
Not real candy, of course. The packaging and decorating kind that visually builds brand quality and preference while grabbing the attention of consumers on the store shelf. With a growing list of brands competing for the consumer's mind and wallet, what is on the outside can be just as important as what is on the inside.
CMG Plastics can help you put some mouth-watering "eye-candy" on your packaging with the help of our In-Molding Labeling and Offset printing and decorating capabilities.
In-Mold Labeling (IML) is an innovative process where preprinted labels are placed directly into a tool (mold) prior to injecting the plastic. The plastic packaging label then becomes a functional, integral component of the final product in a single manufacturing step. Learn more about our molding services and receive a plastic injection molding quote.
IML's leading-edge technology allows for a tremendous variety of textures, colors, high-resolution images, even metallic and neon finishes. And IML manufacturing avoids costly and time-consuming secondary, post molding labeling and/or decorating steps required with other labeling alternatives.
And lastly, there is the recycling advantages of IML. The high-quality final product can be fully recycled as the package and label consist of the same plastic material and do not have to be separated.
Got a taste for IML? We are here to serve up answers!
CMG Plastics can help you increase your brand awareness and stand out from the competition. Why not get together with one of our packaging experts to discuss the advantages and possibilities. Contact us today and let us put some WOW in your packaging with IML.