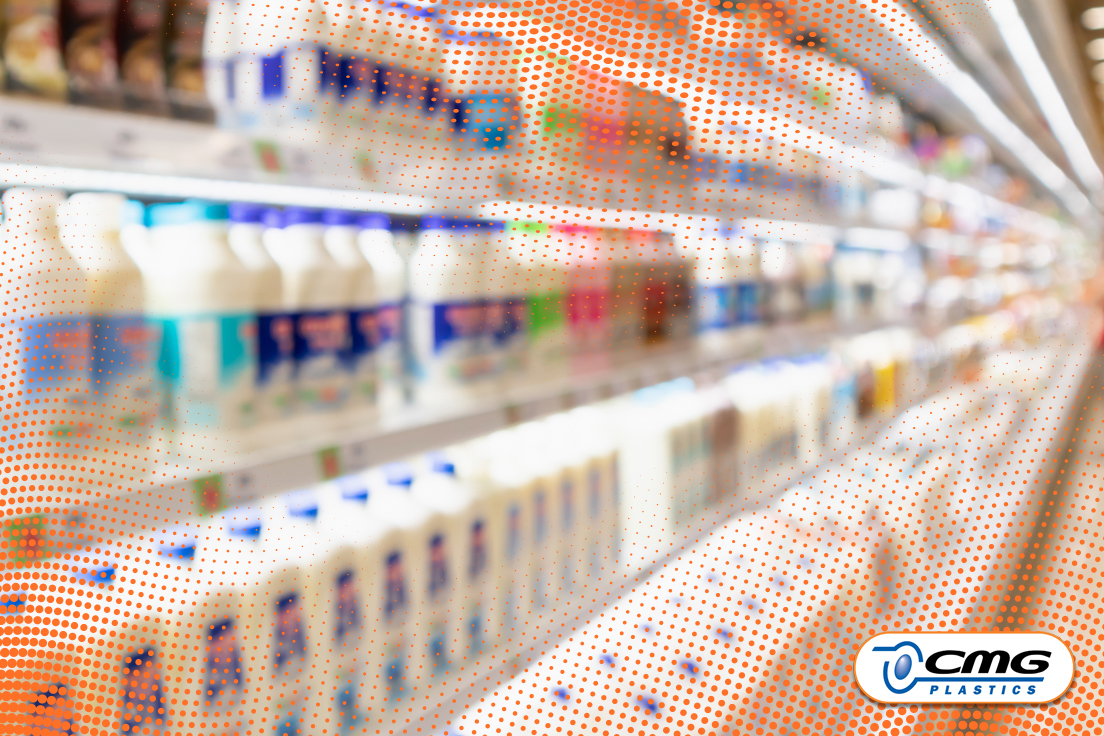 Put yourself in the shoes of the consumer. You enter the dairy aisle. After the milk and eggs, you see a seemingly endless selection of yogurt, cream cheese, cottage cheese, sour cream, butter, and other dairy products in rigid plastic containers.
Your brand may be the highest quality or most unique, but the consumer might never realize how special your brand is unless your packaging stands out in a sea of dairy products.
Many brands that require rigid packaging choose offset printing on plastic containers. The challenges with this method start during the print process. Offset printing makes it difficult to incorporate different finishes and features like matte, shiny, and metallic, and switching from one SKU to another is slow and inefficient.
Once these products get to the aisle, the packaging typically lacks the high-impact colors and graphics to jump off the shelf. Some brands use shrink sleeves, which can be damaged and torn. Shrink sleeves also create more waste and are harder to recycle because you have to separate the sleeve from the cup prior to recycling.
More dairy brands, especially in the yogurt category, are switching to in-mold labeling. While digital offset prints on the container, IML incorporates the printing into the plastic so graphics are brighter, and text can't be scratched off. The label itself is also made from the same material as the cup, so the entire cup can be recycled in one recycling stream.
CMG Plastics manufactures rigid, fully customized containers with IML to make your dairy packaging pop. Vivid graphics and attention-grabbing finishes are easy to apply during the IML print process, which is much faster because of easier changeover across the overall product run.
From a sustainability perspective, our durable plastic containers can be made with a percentage of post-consumer recycled plastic materials. They can be resealed, repurposed, and easily recycled in a way that supports a circular economy while reducing environmental impact.
Stronger branding, better visibility, and better for the environment. That's how IML helps you win the dairy aisle!
We're ready to help!
If you'd like to learn about our custom packaging solutions with IML that can help you grab the attention of the consumer and win more sales, contact us today. We look forward to helping you and will get back to you promptly.