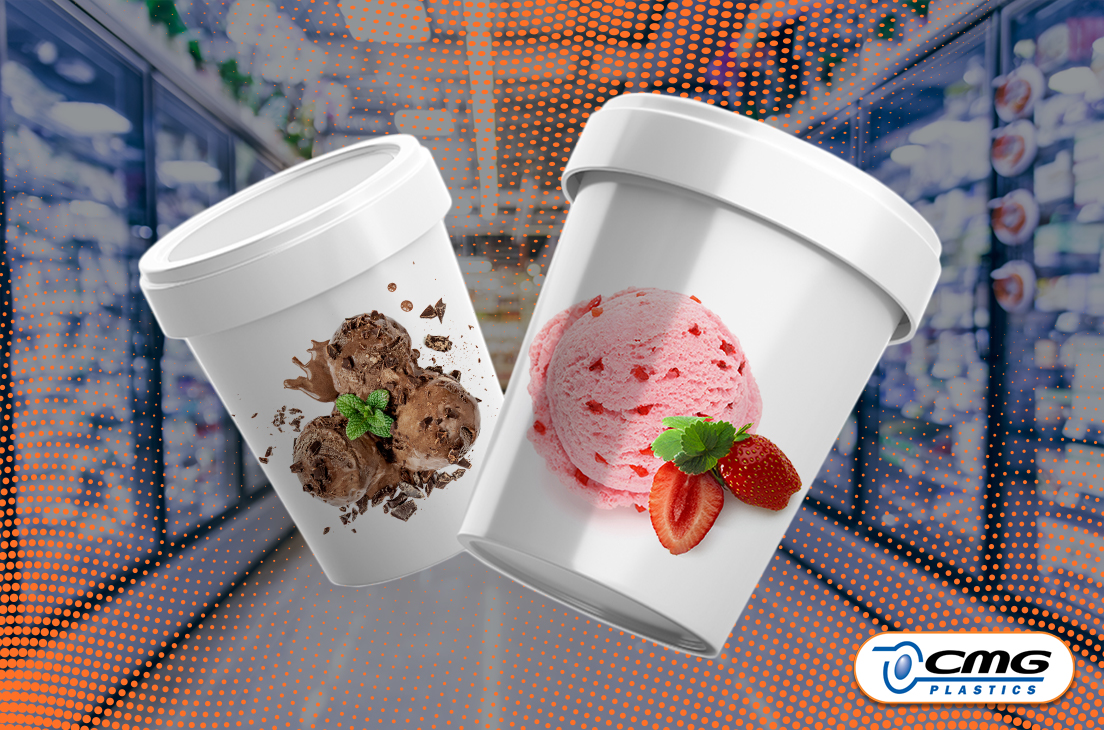 "Ice" land – aka, the freezer section – is beginning to warm up to plastic packaging for all the right reasons.
Walk down the freezer aisle of any supermarket these days and the first thing you may see are frozen foods packaged in paper-based packaging. But look a little bit further and you will notice the recent arrival of packaging that is made of rigid plastic being used across several product categories. One of the most prominent and visible products in this frigid environment is Ice Cream. Yes, this creamy frozen concoction is beginning to see a shift away from traditional packaging materials.
Plastic is garnering this newfound attention due to the number of functional and marketing improvements that it can provide. New plastic materials introduced in recent years have greatly improved the performance of these packages as well their ability to preserve product freshness. This is especially important during the package's journey along the supply chain where damage can occur.
Plastic containers and lids can now be produced in a wide variety of shapes that improve a customer's interaction with the package and provide a more "scoop-friendly" experience. Additionally, features such as tamper evident tabs and snap tight lids that lock-in freshness can be incorporated into the package design. Furthermore, the rigid nature of plastic gives a container added structure so that it improves performance both in and out of the freezer all while providing superior protection against odor absorption.
But probably the biggest advantages of going with a plastic container and lid are the branding opportunities and recyclability that plastics can provide. Packages with In-Mold labels (IML) can withstand Ice Cream's harsh packaging and storage environments (temperatures as low as -40°F), while providing exceptional graphics and shelf presence. IML can also include features such as digital barcodes that give the consumer the ability to interact with the brand and package in new and exciting ways. Then there is the issue of recyclability. While cardboard can make a good package for Ice Cream, the combination of the cardboard and the interior plastic lining prevents it from becoming part of the recycling stream. Whereas a plastic container and lid are fully recyclable, including the In-Mold label.
In short, plastic packaging with In-Mold Labels, in appealing and functional shapes can help you achieve your goal of differentiating your frozen products in the freezer section. Additionally, it's possible to improve your customer's experience with your product beyond their enjoyment of their favorite flavor.
CMG Plastics will be glad to discuss all the different advantages that freezer grade packaging can provide and what is the best fit for your products in the challenging environment of the freezer. Give us a call to learn more.