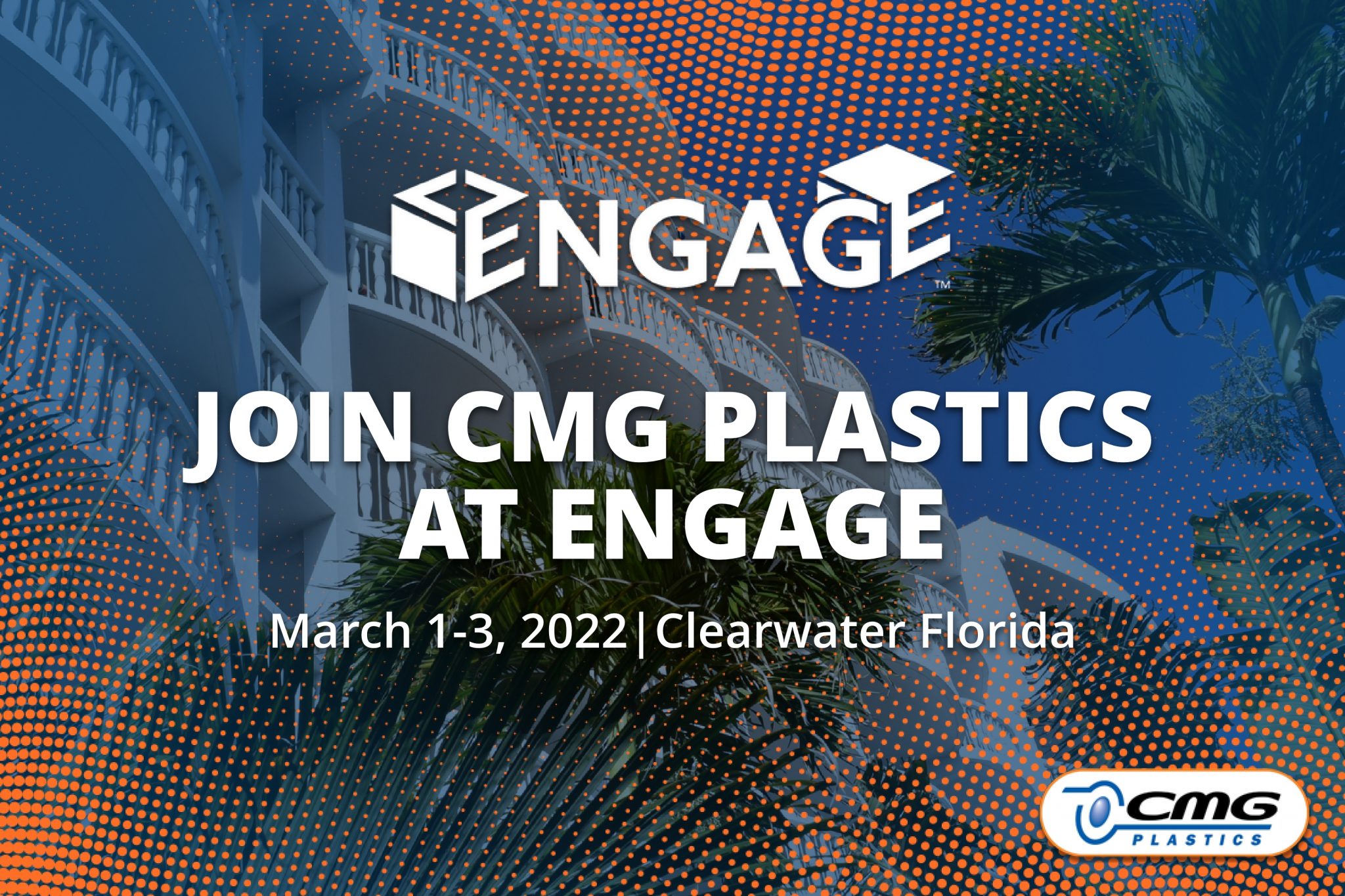 CMG Plastics is excited to exhibit at Engage: The Contract Packaging and Manufacturing Experience, the largest networking and collaboration event of the year in the Contract Packaging Industry.  Hosted by CPA (The Association for Contract Packagers and Manufacturers), Engage is being held March 1-3, 2022, at the Hilton Clearwater Beach Resort and Spa in Clearwater Beach, FL.
Look for our display and representatives at Table 22!
Given the events of the past two years, we are anxious to meet new people and reconnect with partners, clients, and friends who we have not seen in a while. If we have never met and you would like to learn more about CMG's capabilities, this is the perfect environment to sit down and chat. We hope you will contact us at (908) 310-3735 or JDuerr@cmgplastics.flywheelsites.com to schedule a meeting.
Why Attend Engage?
The Engage agenda is packed with educational sessions that get you up to speed on the latest industry trends, products, services, and marketing and branding strategies. Packaging and manufacturing experts offer insights about common issues and challenges, and you can learn how your contract packaging peers are responding. Most attendees go back to the office with practical solutions that can be implemented right away.
The networking opportunities at Engage are virtually endless when contract packaging professionals from every corner of the packaging and manufacturing universe come together. You can get caught up with the people you know, make new connections, and build mutually beneficial relationships.
Of course, who would not enjoy a mini getaway to Clearwater Beach? While you are there, find out why TripAdvisor named Clearwater Beach the best beach in the US and the sixth best beach in the world in 2019!

Let's Connect at Engage!
The CMG Plastics team would love to schedule a meeting with you during the event. Give us a call at (908) 310-3735 or email JDuerr@cmgplastics.flywheelsites.com and make sure you stop by Table 22. We look forward to seeing you at Engage, March 1-3 in Clearwater Beach!