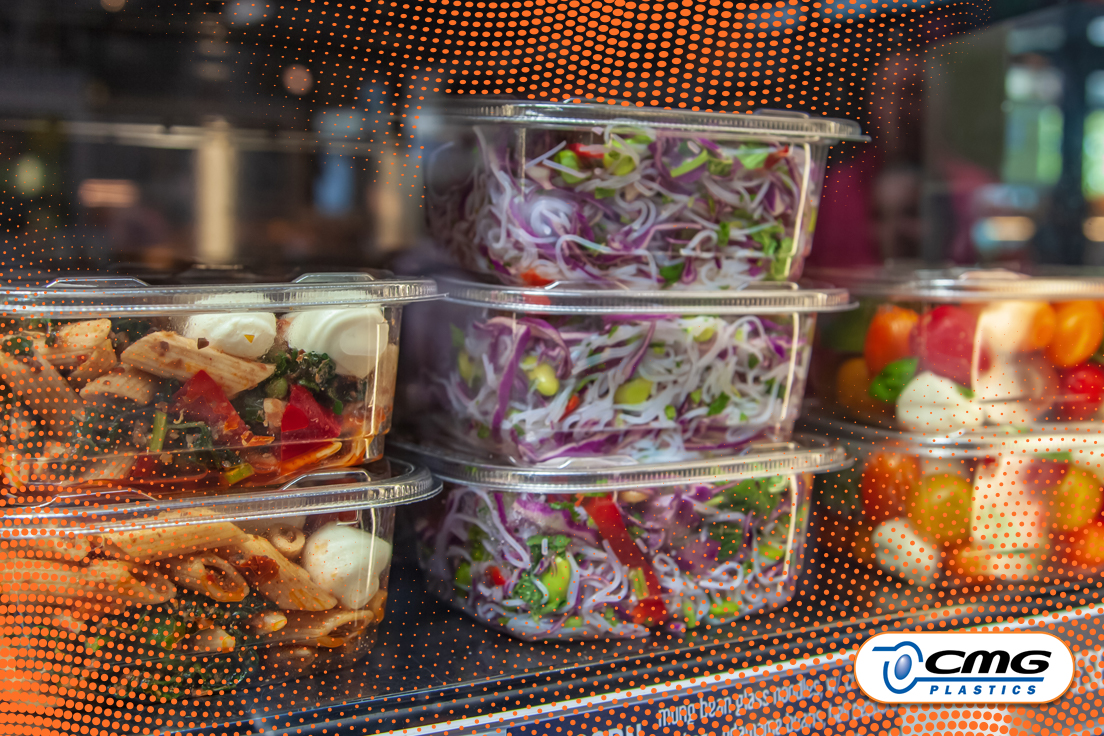 We've all salivated over the deli counter. Beyond meats and cheeses, you have fresh potato salad and macaroni salad. Cole slaw and guacamole. It's enough to make you want to have a pop-up barbecue right there in the grocery store.
Perhaps the greatest advantage of the deli counter is the transparency. Customers can see exactly what they're buying. Also, they have a direct view of your brand and packaging for salads and dips.
Here are a few ways rigid plastic containers and the right labeling strategy can help you deliver an experience that will have your customers coming back for more.
In-Mold Labeling
If you want your products to stand out, in-mold labeling (IML) can create impact from vivid graphics and colors in ways that traditional offset printing cannot. Logos, product names, descriptions, ingredients, and other information and imagery are printed into the plastic, creating a sleek yet bold design that gets your products noticed. The label is part of the container.
An often-overlooked feature of IML is that IML labels can be produced with an oxygen barrier layer. Even though polypropene plastic is solid, oxygen moves through the contents, which contributes to the spoiling process. Using a barrier IML label reduces the flow of oxygen to keep the contents stable and fresh for a longer period.
Printing Around the Container
Utilizing a full wrap IML label around your container as well labels on both the lid and bottom of the container, can help you extend your products shelf life and slow spoiling.  You may sacrifice a little transparency, but you also prevent light from reaching the product which contributes to spoilage.
Also, because our rigid containers are durable and resealable, your customers can reuse them to store leftovers and other products, creating additional touchpoints and brand awareness.
Sustainability
Consumers are becoming more and more environmentally conscious. This growing segment of your customer base will be happy to learn IML is 100 percent recyclable. You don't have to remove a pressure-sensitive label or shrink sleeve that isn't recyclable. Just toss the container into the recycling bin!
We're ready to help!
Want to discuss how the rigid plastic containers with recyclable IML can help you win at the deli counter? Contact us today! We look forward to helping you and will get back to you promptly.