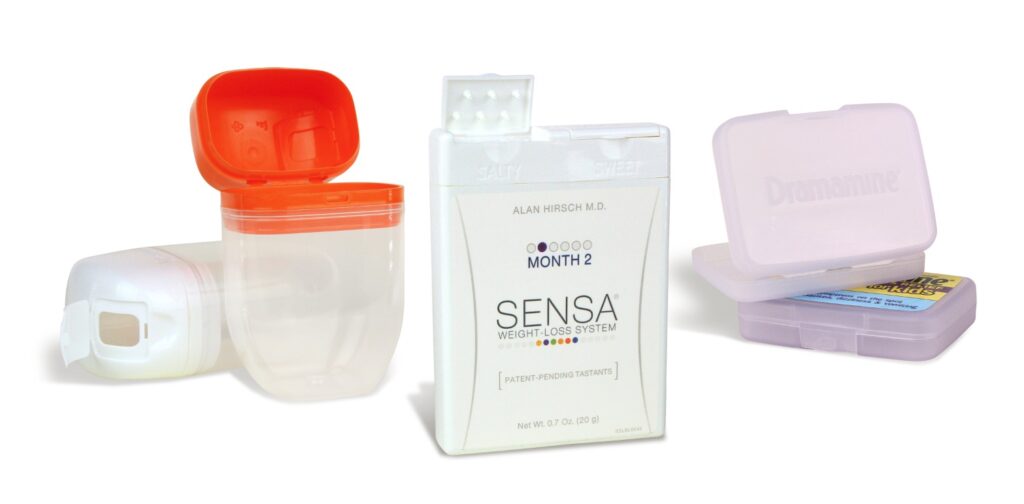 Okay, so you've got a really cool plastic packaging design for your product – one that supports your product's story, stands out and offers some kind of important advantage to your customers. Plus, initial cost estimates to mass produce it fit your business plan. Time to pull the trigger? Not yet. Here are several things we recommend you do first:
Don't just look at the overall cost to mass produce your design. Understand the cost of each design element – particularly in more complex custom designs or those with multiple parts. Your goal is to assess whether or not the benefits that each element provides, including packaging material types or decorating effects, are worth the added costs.
Once you have a good handle on costs, you need to have an equally strong understanding of the time it will take to bring your package design through prototyping, testing and tooling to final production. Each step can sometimes take weeks to months. This is particularly important if getting your product to market fast is a critical part of your business plan.
Before approving a product packaging prototype, have a discussion with your custom plastic packaging supplier about the potential differences that may exist between the prototype and actual factory production. Will there be any? There don't have to be, but the design process for developing a prototype of a custom package is so different from the factory production of a final product, so it pays to ask.
The last issue is your choice of supplier. It pays to work with a plastics packaging provider who can not only help you understand the issues covered here, but also vertically coordinate the process of taking a design through prototyping, testing, and tooling to final production. It's easier for you than coordinating multiple suppliers, and can save you both time and money.
Custom Packaging Prototype Design Development from CMG Plastics
For more details on the above information or a quote, please feel free to contact CMG Plastics. We are a custom plastic packaging manufacturer focused on the food products, healthcare and packaged goods industries. We offer a range of sophisticated customization capabilities, and the ability to produce custom packaging solutions with excellent consistency at high-speed.
Please contact Jens (pronounced "Yens") Duerr at 908.218.7997 ext. 203.