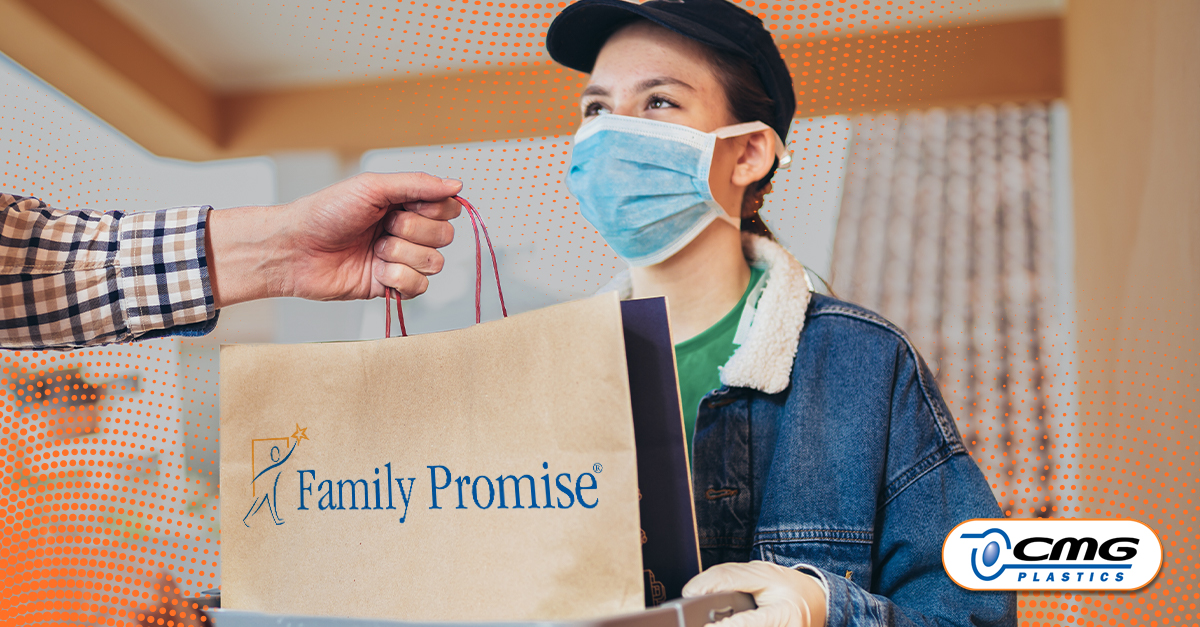 CMG Plastics is fortunate to work with many outstanding clients.
Serving them is an important part of what we do and who we are. However, service to the communities in which we live is just as important to us.
One of the organizations we support is Family Promise; a nationwide charitable organization that provides a holistic approach to homelessness with a focus on prevention, shelter, and stabilization. By utilizing a network of community partners, often faith communities, and hundreds of thousands of volunteers, Family Promise provides shelter as well as comprehensive services and case management at 1/3 the cost of a traditional shelter.
Volunteers help by providing hospitality at sites in their communities by preparing meals, playing with children, or simply having a conversation with a guest. Our family volunteers often and we have met wonderful families from diverse backgrounds who are all suffering. These are families that are just like ours, or maybe yours.
The beauty of it all is that the Family Promise model works! On average 88% of the people served in the shelter secure housing within nine weeks and because of the depth of services offered by Family Promise, families stay housed.
During this time, when so many are facing economic challenges, we encourage you to make a difference by supporting struggling families and individuals in your communities. If you would like to learn more about Family Promise, please visit FamilyPromise.org.