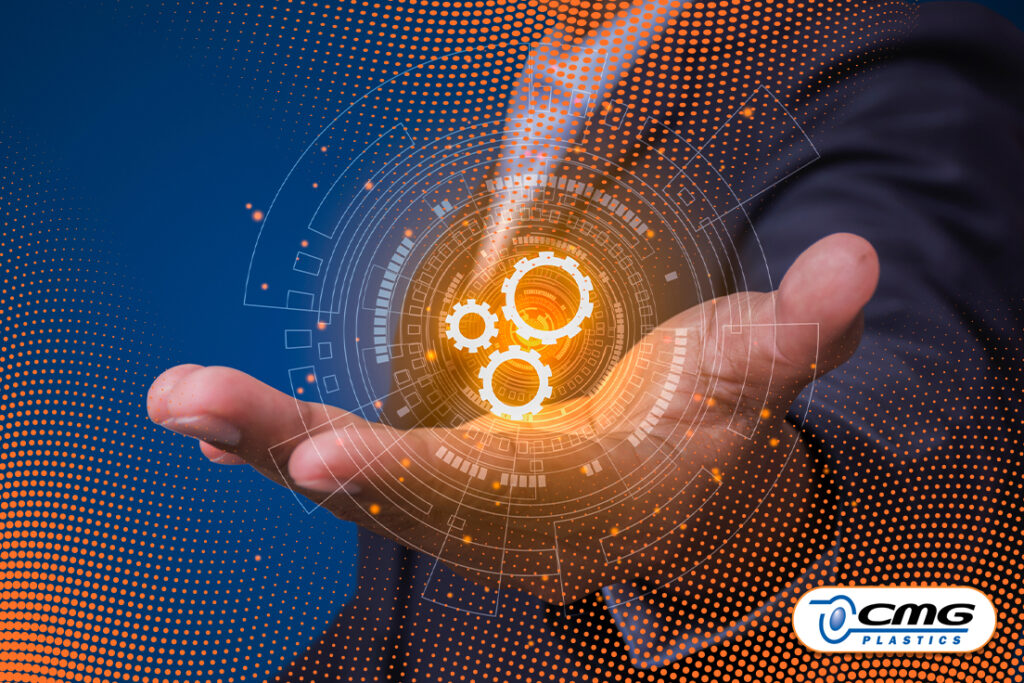 CMG Introduces New Energy-Efficient Production Equipment, Adds Capacity and New In-Mold Labeling Capabilities.
Starting today, CMG Plastics' clients will begin to experience the benefits of our new energy-efficient production systems, additional production capacity and enhanced capabilities supporting CMG's Dairy, Personal Care and Confectionery Business.
The recent completion of two major capital improvement projects incorporates some of the most advanced innovations in energy-efficient equipment and in-mold labeling technology at our state-of-the-art facilities in Somerville, New Jersey and Brantford, Ontario, Canada. The new machines in New Jersey support the growing demand for personal care flip-tops and other types of closures. Collectively, the additional capacity and output from newer, high-performing molding machines represent close to a 10% increase in CMG's annual output. All the new machines installed are energy-efficient, aligning with CMG's ongoing commitment to waste and energy reduction.
New In-Mold Labeling Capabilities
A key part of the upgrade is the expansion of CMG's extensive in-mold labeling capabilities in order to better support its growing dairy and consumer packaged goods (CPG) categories. CMG is one of the few companies in North America with in-mold labeling capabilities to support mid-market, niche, and specialty or limited-edition consumer brands.
Jens Duerr, Director of Marketing & Business Development, states "While production systems can last for decades, we know that as technology advances, it's important for CMG to be in a position to provide the best resources and capabilities to our customers for precision, performance, and long-term forecasting reliability. The added capabilities of these newer production machines keep us agile and highly responsive to fast-turnaround requests and short-term, high-volume scenarios."
As proven and experienced leaders in custom packaging production for clients around the globe, CMG offers manufacturing and decorating for a diverse variety of custom consumer packaging in the food, beverage, healthcare, personal care and household markets. Our core package formats produce include custom cups, jars, tubs, bottles, closures, self-dispensing packaging and protective packaging.
Valued for high-touch service and reliability, we bring more than forty-years of packaging experience, innovation and practical know-how to help bring our clients brands to market, wherever that market may be. To learn more about our never-ending investment in facilities, employees, the environment and client success, read our ever-growing list of posts at cmgplastics.com.